Variety is the spice of life yet it can cause the most complex of problems. In search of variant, multiple pleasures, we can land into bigger mesh the consequence of it may defy any known solution. Yes, out of the curiosity to explore life unlimited, we create some life-suffocating problems. This is the case with sex – oral sex.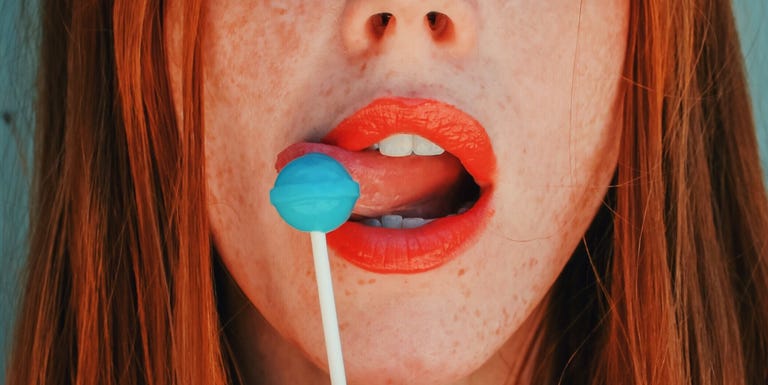 Oral sex can be defined as the act of putting one's lips, mouth or tongue on a man's penis, a woman's genitals (including the clitoris, vulva, and vaginal opening), or the anus of another person. In other words, it is the stimulation of the genitals using the mouth and tongue.
There are different types of oral sex for example:
Fellatio is the technical term used to describe oral contact with the penis.
Cunnilingus describes oral contact with the clitoris, vulva or vaginal opening.
Anilingus (sometimes called "rimming") refers to oral contact with the anus.
Oral sex is very common among sexually active people to the extent that over 80% of sexually active youth and adults would have had oral sex at least once with a partner of the opposite sex!
Many people consider oral sex to be "safe" sex, arguing that it reduces or eliminates the chance of unwanted pregnanacy. Some people ignorantly go further to include in the meaning of oral sex as "safe sex," that practices it can prevent or significantly reduce the possibility of getting a disease from a sex partner.
Writing on, "The truth about oral sex, from cancer risk to what teens say about it," Martin Downs pointed out that "People who came of age before the Clinton years can remember when oral sex still seemed edgy, even taboo. Now, we're as likely to hear about oral sex on the evening news as on late-night TV!
According to a CDC survey done between 2006 and 2008, most Americans have some experience with oral sex, beginning in the early teen years. It is now a common practice that almost half of teens and almost 90% of adults aged 25-44 have ever had oral sex with someone of the opposite sex.
Be it as it may, oral sex can be an enjoyable, healthy part of an adult relationship. But it can also be a source of worry and a very tough challenge to the health of the people despite the fact that it has been argued in some quarters that it is a safe sex.
"Oral sex is not safe sex," says Terri Warren. "It's safer sex, but it's definitely not safe sex." The risks depend on a lot of different things, including how many sexual partners one has, one's gender, and what particular oral sex acts one engages in.
But sexual acts and practices, depending on people's perception, remains complex and conflicting – (there are no absolute method or style that defines proper conduct as it relates to choice and freedom) so different people tend to adopt and practice different types and methods at different times and places.
However, like other types of sexual activity, oral sex carries the risk of sexually transmitted infections (STIs). It is possible to get some STIs in the mouth or throat from giving oral sex to a partner with a genital, anal or rectal infection, particularly from giving fellatio. Again it is possible to get certain STIs on the penis, and possibly the vagina, anus or rectum, from receiving oral sex from a partner with a mouth or throat infection. It is also possible to have an STI in more than one area, for example in the throat and the genitals at the same time by the same person.
Consequently, infections that can easily be treated as urino-genital infections become difficult to manage as respiratory tract infections with resultant complications and drug-resistant strains of pathogen simply because of a change in the physiological make up and environment.
STIs transmitted through oral sex
Oral sex is one of the ways that sexually transmitted infections (STIs) are most frequently passed on. One can contract an STI with just one sexual partner. However, the more partners one has, the greater the risk of contracting an infection or more.
Sexually transmitted infections (STIs) that are commonly contracted through oral sex include:
-Gonorrhoea
-Genital herpes
-Syphilis
-Chlamydia
-HIV
-Hepatitis A, Hepatitis B and Hepatitis C
-Genital warts
-Public lice etc.
Site of initial infection include:
Throat
Genital Area
Urinary Tract
Rectum
Symptoms of oral STIs
Generally, the symptoms of an oral STI vary, depending on the type of infection, the causative agent and the strain involved. They may include among others: chronic cough – dry and productive and even coughing of blood, sore throat, mouth odour, mouth ulcer, cancer, weight loss, itching. There may also be abnormal discharge from the vagina, penis, or rectum, and/or a burning feeling when urinating with some other forms of gastrointestinal tracts discomfort and diseases etc.
However, most oral STIs are treatable if detected early enough. Therefore, if one practices oral sex and suspects of having an infection, it is important to see a clinician, visit the local family planning clinic or genitourinary medicine (GUM) clinic as soon as possible. This becomes very necessary because if left untreated, STIs are not only uncomfortable and embarrassing, they can seriously affect one's health, resulting to infertility and even death.
Prevention of oral STIs
Prevention is better than cure. The surest way to prevent a sexually transmitted infection from oral sex is to abstain from vaginal, anal, and oral sex or to be in a long-term mutually monogamous relationship with a partner who has been tested and is known to be uninfected. But the problem is that many infected persons may be unaware of their infections and some of the people that know may deliberately choose to spread the infections to the ignorant and unsuspecting partner(s).
The presence of the bacteria on mucus membranes or in discharges in seminal or vaginal fluids facilitates transfer of STIs, so preventing contact with these fluids will prevent disease transfer.
Also, the chances of giving or getting STIs during oral sex can be lowered by using a condom, dental dam or other barrier methods each and every time a person has oral sex:
For fellatio (mouth-to-penis contact):
Cover the penis with a non-lubricated latex condom.
Use plastic (polyurethane) condoms, if a partner is allergic to latex.
For cunnilingus (mouth-to-vagina contact) and anilingus (mouth to anus contact):
Use a dental dam, or
Cut open a condom to make a square, and put it between the mouth and the partner's vagina or anus.
For uninfected partners, oral sex is relatively safe (except for the occasional gastrointestinal pathogen that may contaminate the genital or anal/rectal areas). However, many clinicians have pointed out that the risks of oral sex outweigh the advantages unless sexual partners agree to protection methods, especially if the partners are new to each other. Even then there is still some risk of accidental infection if the condom or barrier leaks.
In conclusion, poor sexual orientation and perception can make people negatively curious, uncomfortable and delinquent. With sexual delinquency comes some sexually transmitted infections most of which are kept secret, poorly managed with self-medication and by even quacks, leading to complications and loss in productivity, infertility and death. So until people understand the dangers inherent in sexual delinquency and deviant sexual practices, they cannot contribute (immensely) towards building a healthy society free of STIs. Therefore, for health promotion and disease prevention, seek medical advice. Go for regular health checks and know your status.