No matter what election you are standing for, planning is important. The difference between a winning campaign and a losing one at any level is that the winning one has a better strategy. The strategy for the campaign depends on the size of the electorate, the locality, public mindset, the timing and methods of voter communication used.
In short, every election would need a specific strategy which is influenced by the political climate. For a local election, winning supporters is more about winning over the community of voters. Here are 10 things to take into account when planning local political campaign strategies.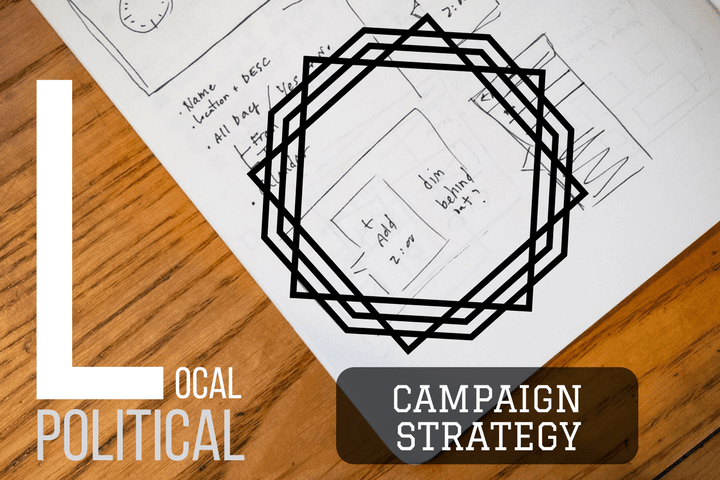 A relatable message
A campaign is all about creating the identity of the candidate. It brings up the candidate's background and past work which makes them ideal for the position. It shows which issues and policies matter to the candidate to draw in like-minded supporters. Here you have to keep the voter's perspective in mind. You'd only be able to win if the campaign message reflects the needs of the electorate. You have to draw their attention and get their vote by showing them that your victory would improve their lives.
Raise the candidate profile
Winning the majority is all about being the candidate with better strategic support. In a local election, people prefer a candidate who is a part of the community. So your campaign should focus on indulging the community. This process actually begins before you announce your candidacy so be active in town halls and other developmental initiatives for people to see you as a leader in the community.
Introduction in private circles
Ask supporters to introduce you to their family and friends. They can get you connected with other likely voters through a personal introduction, mail or at events. An in-person approach is the best way to gather a supporter base in a local election. These supporters would continue the same effort in their circle and grow your voter base.
Head door to door
This is one of the best ways to approach new or undecided voters in a local election. Door-to-door canvassing is more personal than other forms of voter contact like mail or speeches. In fact, it is even cheaper than putting up signs or distributing campaign literature. The best practice is for the candidate to personally canvass in areas with likely supporters and swing voters and for volunteers to cover the rest of the ground. Aim to knock on as many doors as possible in a campaign for a local election.
Meet with community influencers
Social proof is a big factor in helping voters decide who to vote for. So you'd win over more supporters in a community when a community leader or influencer endorses you as their candidate of choice. Talk with such influential community members and win their support over a beer or a coffee. Get them to put in a donation or show their support at an event. This will bring in supporters who look up to these local leaders in making important decisions.
Host community events
The more public the campaign, the better the chances of you gaining a lead on the opponent. Plan your campaign strategy to host or attend community events. Parties at local bars or diners are good for voter registration or getting solicitations from past candidates or leaders in the community.
Draw up a budget
Whatever voter communication steps and activities you plan for, your campaign budget has to cover the expenses. So it is vital to create a budgeting plan which can support your campaign strategy until Election day. Draw estimates of how much you'd need to spend and where you'd come by those required funds. Your fundraising plan also has to take the budget into account so you can meet those goals in due time.
Create multiple donation channels
When it comes to raising funds for a local campaign, you should understand the local voter's familiarity with donation channels. Some would give at events and in person only. Some like to donate through direct mail and others are more open toward new channels like donating through candidate website or email links. Based on the voters' comfort with the channel for contributing, set up different ways for every type of donor to chip in toward your fundraising goal.
Prepare for GOTV drive
As the election day approaches, you have to make sure every voter who showed interest goes out to vote. It is good to plan the campaign strategy to allocate funds and workers for your get out the vote effort. There should be a GOTV drive in the week before the election and a final reminder on voting day. Maintain a voter contact list with information on all the voters contacted over the campaign period. The voter data will help you strategize which neighborhoods and demographics to focus on for GOTV.
Be noticed by the locals
In a local election with limited funds, you might not be able to use every voter contact step taken by a large-scale campaign. So choose which channels to use with the aim of getting the most visibility possible among the local voters. Use signs and posters around public spots in town and at busy intersections. Distribute door-to-door literature or even go for a local TV or radio show spot if the voters are inclined to find you that way.
The political strategy is, perhaps the backbone of your local campaign. A proper strategy will let you adjust campaign goals and funds to match your progress. Talk with past candidates or hire a consultant to come up with the best strategy for your local campaign.
Culled from:https://callhub.io/local-political-campaign-strategies/